5 Ways A Garden Room Can Benefit Your Business
8th September 2022
If you work from home but need a solution for the lack of space, and distractions and are seeking a more professional location then an garden room may well be for you. Let's take a look at some of the benefits…
A Professional Looking Garden Room
When it comes to working from home, one of the biggest hurdles to cross is ensuring that you still look and feel professional both for your own worth and to your clients or colleagues. Having that space inside the home can be hard to create, but with an executive garden room, you can easily give off that professional air. With plenty of space for your equipment, to hold meetings, in which to conduct interviews and to be wholly organised, a room like this will benefit both you and your business.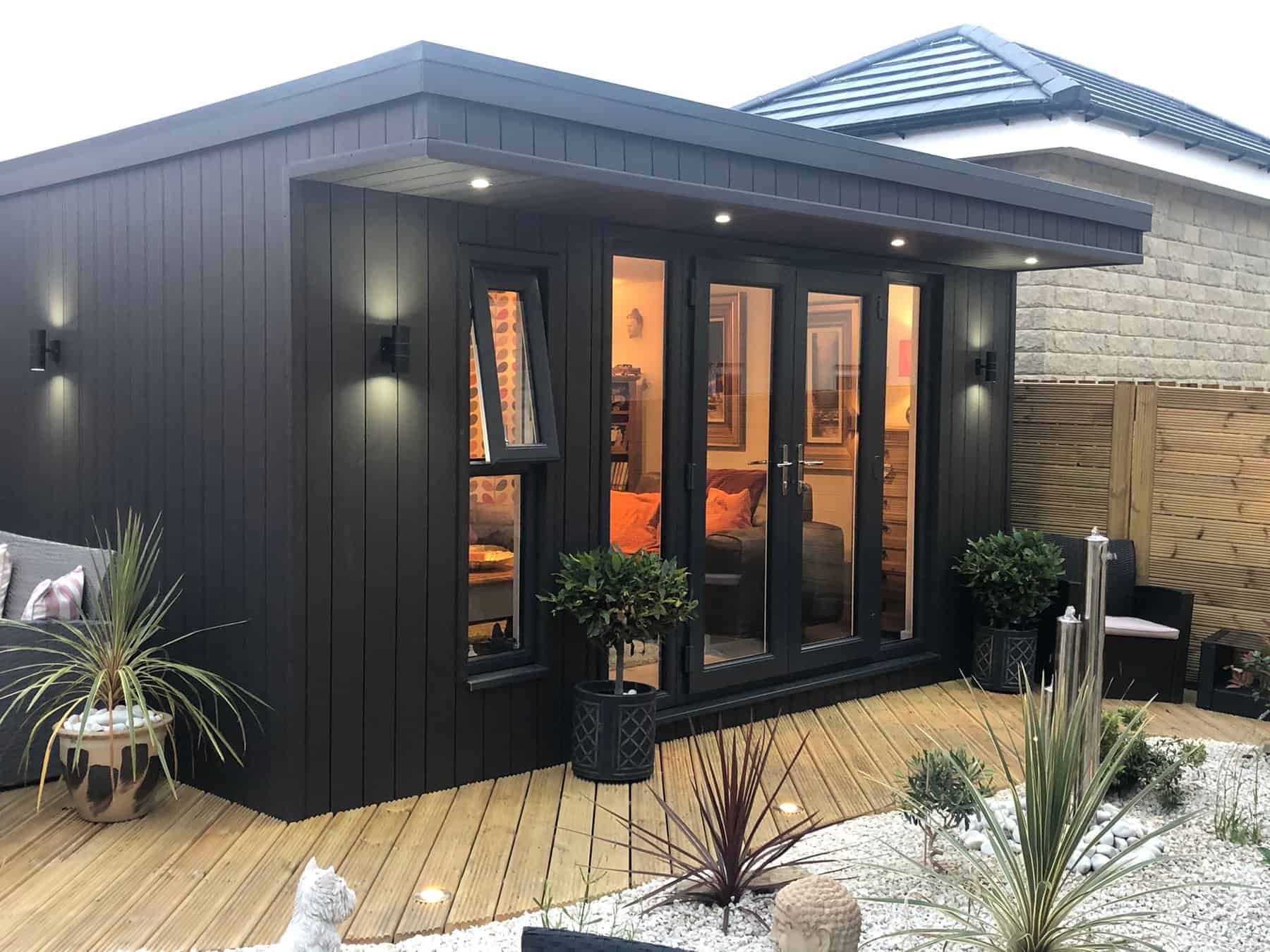 Zero Distractions
A garden room is located away from the main house allowing you to work in peace and quiet with no distractions from others, the house phone, the doorbell and so on. Creating a dedicated workspace is proven to increase productivity as you can put 100% focus into the job at hand and not have other things on your mind.
Reduced Noise
Because all of our executive garden rooms are built to a high spec which includes great quality insulation, you will have a room that is peaceful and noise-free making it the perfect place in which to concentrate, to take part in zoom calls, meet clients and take phone calls. This also works the other way around meaning your neighbours will not be disturbed if you play music or have people over.
Space for Presenting
In a lot of work situations there comes a time when you may have to demonstrate something you have come up with, take part in presentations, lead a talk, give company projections and so on. Doing this from the house can be tricky if you lack the space, don't have room to hang a chart or projector or if you don't have the appropriate background to give a professional feel. A garden room can provide all of these allowing you to effortlessly carry out the task at hand without feeling flustered or concerned about how it may appear. With ample space, no distractions and a quiet atmosphere, an executive garden room will provide you with a recipe for success!
Cost-Effective
If your business currently involves you renting out office space, a fitness studio or paying a fee to a gym in which to meet clients, an executive garden room will end up saving you money in the long term. This is an investment but once it is paid off, your business will also pay off. No more location overheads and a fantastic space in which to work from that you can adapt to all of your needs.