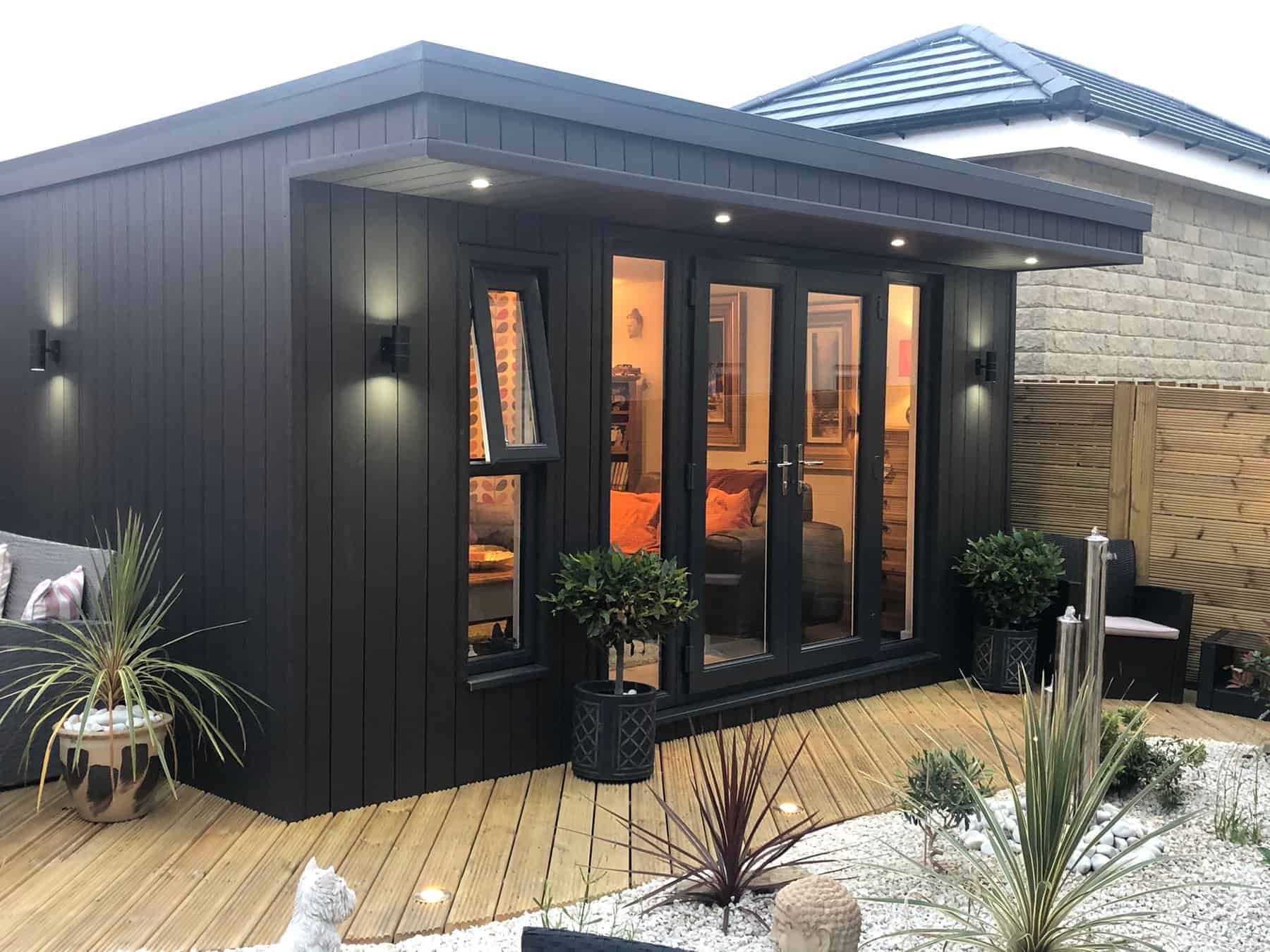 Cheap Garden Rooms: Is It Better To Spend Or Save?
7th November 2022
The desire for garden rooms is still at an all time high, with people looking to their gardens to create more usable space for their families. However, with the average cost of a new bespoke garden room from £800 to £3000 per square metre just for the shell, many people are put off and are looking for cheap garden rooms, DIY garden rooms, converted shed garden rooms or other garden room alternatives.
But are cheap garden rooms worth it? Should you spend, or save when it comes to your garden room?
Cheap Garden Rooms Are Unlikely To Have a Warranty
Most companies offer warranties on their buildings for a number of years. A build-your-own alternative may not have this, so if something goes wrong it will be on you to fix it. It also gives peace of mind if you buy your garden room from a company that offers a warranty that the build will be of good quality.
A Shed Or Summerhouse Will Not Last As Long
Garden rooms are built to last. Initially they will be guaranteed for up to ten years; however if the right care is taken and periodic maintenance carried out they could last many decades, even indefinitely. Comparatively, sheds and thin walled summerhouses are not designed to survive for such a long time, even when they are taken care of.
Cheap Garden Rooms Won't Be Insulated
Good insulation is key to keeping your garden room at a stable temperature which is comfortable to work from or utilise all year round. Without insulation, your garden room may quickly become too cold to use in the winter months, and could be prohibitively expensive to heat.
Using modern and advanced construction technology, the walls of our own modern garden rooms are multi-layered:
• 18mm timber cladding
• 25mmx35 tanalized timber to create air circulation space
• Waterproof membrane
• 4"x2" c16 structural timber containing acoustic insulation
• Celotex rigid insulation
• Plasterboard and plaster skim coat
Compared to a single skin shed you might build yourself, or cheap garden rooms which may save you a few thousand pounds, a bespoke modern garden room with properly insulated walls will be more weatherproof and comfortable all year round.
Modern Garden Rooms Look Better Than Cheap Garden Rooms
If aesthetics are important to you then be assured that a Modern Garden Rooms garden room will make your garden look the part. Whether you opt for red cedarwood or a rendered exterior, your garden room will add value to your house and become a much-loved centrepiece instead of becoming an eyesore which you want to hide.
Don't Forget: A Decent Garden Room Is Cheaper Than An Extension
It is always worth remembering that compared to a house extension, or a a loft or garage conversion, even a more expensive garden room option works out to be a lot cheaper as well as less intrusive and much quicker to install, while still providing you with a flexible space that can be used all year round, with heating, lighting and even plumbing.