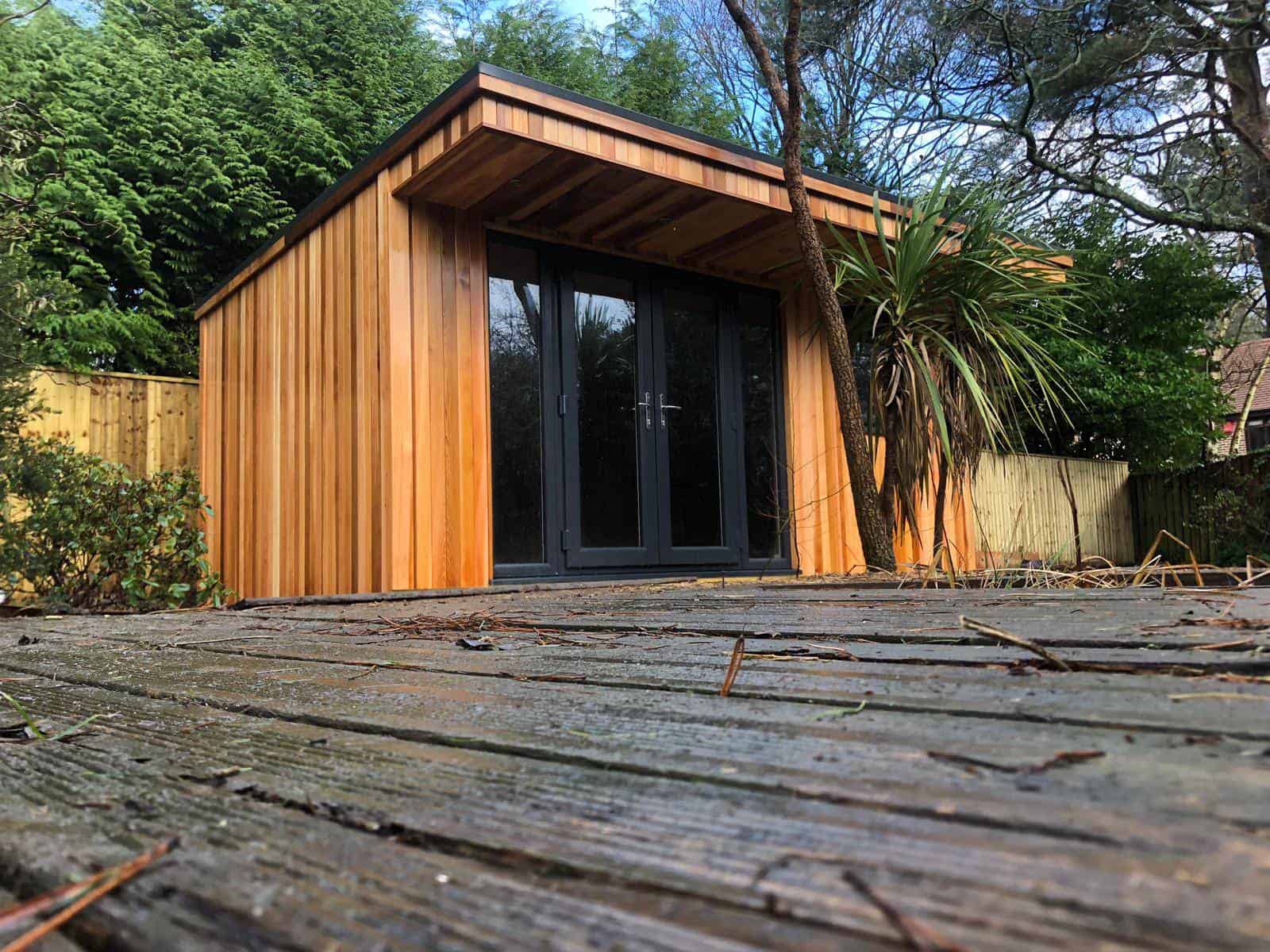 Garden Gym Pod – Canopy Room 5m x 3m
15th February 2019
If you're fitness nut who hates high gym fees, a garden gym is the perfect solution. With no monthly premium and zero travel time to access the gym, you can achieve all your fitness goal without wasting precious time or money.
Worried your workout is too intense for a garden room? It shouldn't be an issue, no matter what you want to do. This garden gym, which we built for Rob in Dorset, has a reinforced sub-floor and a cross-beam in the roof to hang a punch bag from.
Rob takes his boxing training very seriously and wanted a garden gym that reflects that. After a quick chat with Rob, Modern Garden Rooms were able to design and build this knock-out of a home gym.
Garden Gym Pod Specification:
Rob's garden gym is a 5m x 3m cedar canopy garden room.
This canopy room was built with pile foundations, a 22mm reinforced chip board sub-floor and an electricity supply featuring two sockets and a heater. It has also been fitted with top-opening uPVC windows and two side lights.
The exterior features 1m of softwood decking and a 1m canopy fitted with spotlights.
Inside the canopy room is laminate flooring, skim finished with a feature wall of modern venetian plaster, and a fitted TV bracket.
Client Name:
Rob from Corfe Mullen, Wimborne, Dorset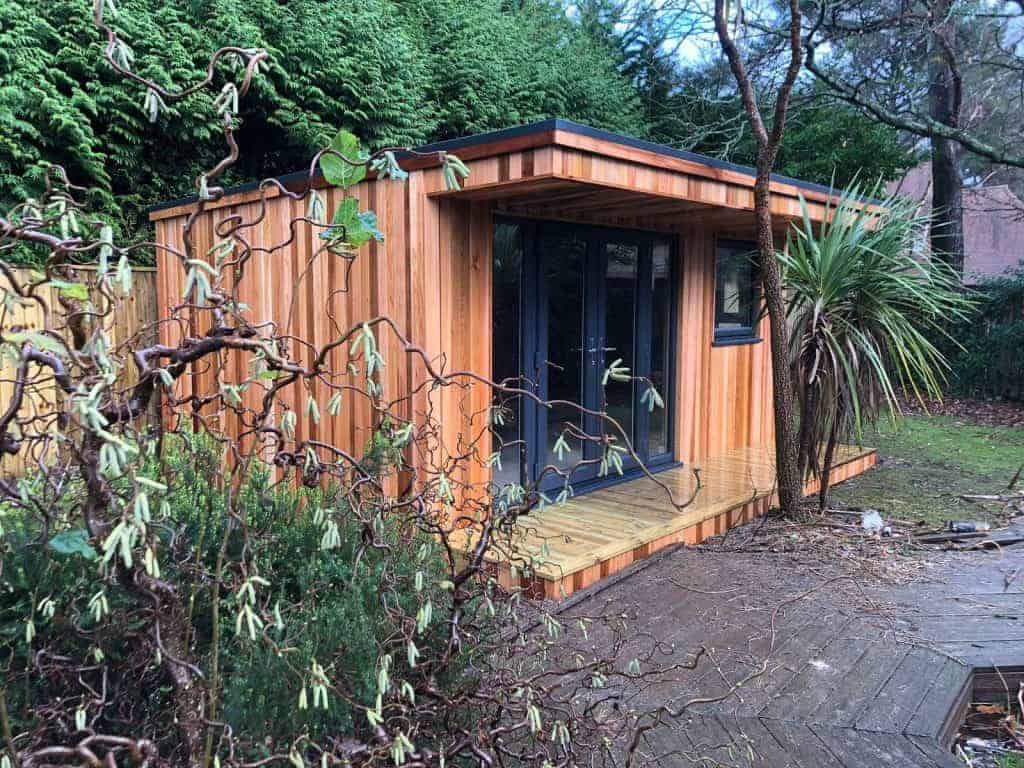 Requirement:
Rob wanted a home gym in his garden that could handle his intense boxing workouts. He needed a ceiling beam that could hold the weight of a heavy bag (and could take the impact when he hit it hard), as well as strong flooring.
It was important to Rob that there was a power supply and a TV bracket so that he had something to watch during part of his training.
Before the cedar canopy room could be built, an existing shed with decking needed to be dismantled and removed, which our team was happy to take care of.
Our Solution:
Knowing that boxing workouts can be rigorous, we decided to fit a reinforced sub-floor to help manage weight intensive training.
To hang the heavy bag securely, the best option was to fit a 4×4 timber cross-beam in the roof to ensure safety when enduring even the most powerful of punches.
We were able to create a plaster skim finish and fit the TV bracket to meet Rob's entertainment needs for when he works out.
Rob was impressed with his finished home boxing garden gym pod and was eager to commence training immediately.