6 Creative Uses for Garden Pods
21st February 2019
When you buy garden pods, it can be difficult to decide exactly what you'll use it for.
If you've bought it because it looks wonderful in your garden (and I wouldn't blame you!), but you only have a vague idea about how you'll spend your time in it, these creative suggestions are exactly what you need.
These 6 creative uses for a garden pod are bound to get the cogs of your imagination turning.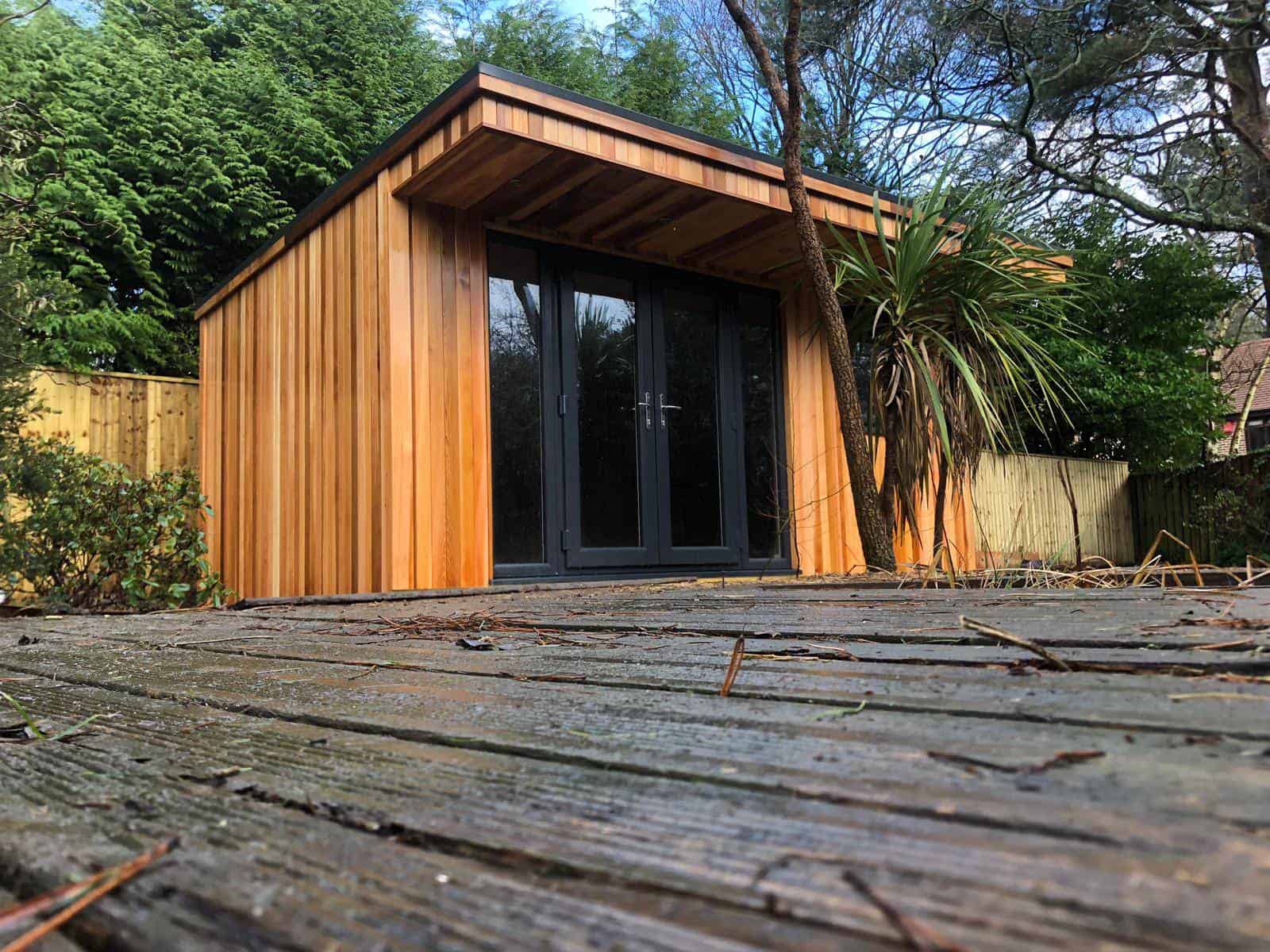 If you're a creative soul who is considering taking up a new hobby, a garden pod might be the perfect place to kick start a new adventure.
An Outdoor Yoga Studio
If you're sick of doing your downward dog in less-than-relaxing environment, then consider moving your exercise regime into a more natural setting.
Garden pods can help you feel closer to nature and more tranquil while practising your yoga.
Imagine how great it would be to start the day with a sun salutation as the sun rises over your beautiful garden.
A Beauty Hideaway
Whether you're desperate for your own space to perfect your beauty regime, or you have plans to open a beautician business in a separate area to the main house, a garden pod is the perfect beauty hideaway.
A garden room dedicated to beauty will make for professional setting to see clients or spend time on your own self-care.
A Small Woodworking Studio
If woodworking is more your sort of thing, you'll love nothing better than to hone your craft in your own private haven at the bottom of the garden.
If you're still trying to perfect your spoon whittling, or just need somewhere to make bespoke toy boxes for the grandkids then the peace and quiet of a pod in your garden will provide the distraction-free space that you are desperately in need of.
A Place to Learn a Musical Instrument
Always fancied learning the fiddle? A garden pod might be the best place to practice!
Separate from the main house, your very own garden building could just be the place to master a musical instrument.
Another bonus (aside from gaining focus without being disturbed) is that no one in the family will hear your efforts in the early days when you sound like an injured cat.
All artists know that painting isn't just something you can pack away. It can take days, sometimes weeks, to create a masterpiece. Depending on the medium you're working with, it could take a while for each layer of paint to dry, which is why a dedicated room is usually necessary.
Rather than dominate the dining room, a pod in the garden would make a much more sensible solution.
A Place to Achieve your Writing Dreams
If you've got a novel in your head, waiting to spill onto paper (or screen) the minute you're focused enough to sit down and write it, then consider using garden pods as a place to clear your head.
With few distractions and a quiet setting, you might just write a bestseller!
What will you do with your new garden pod?