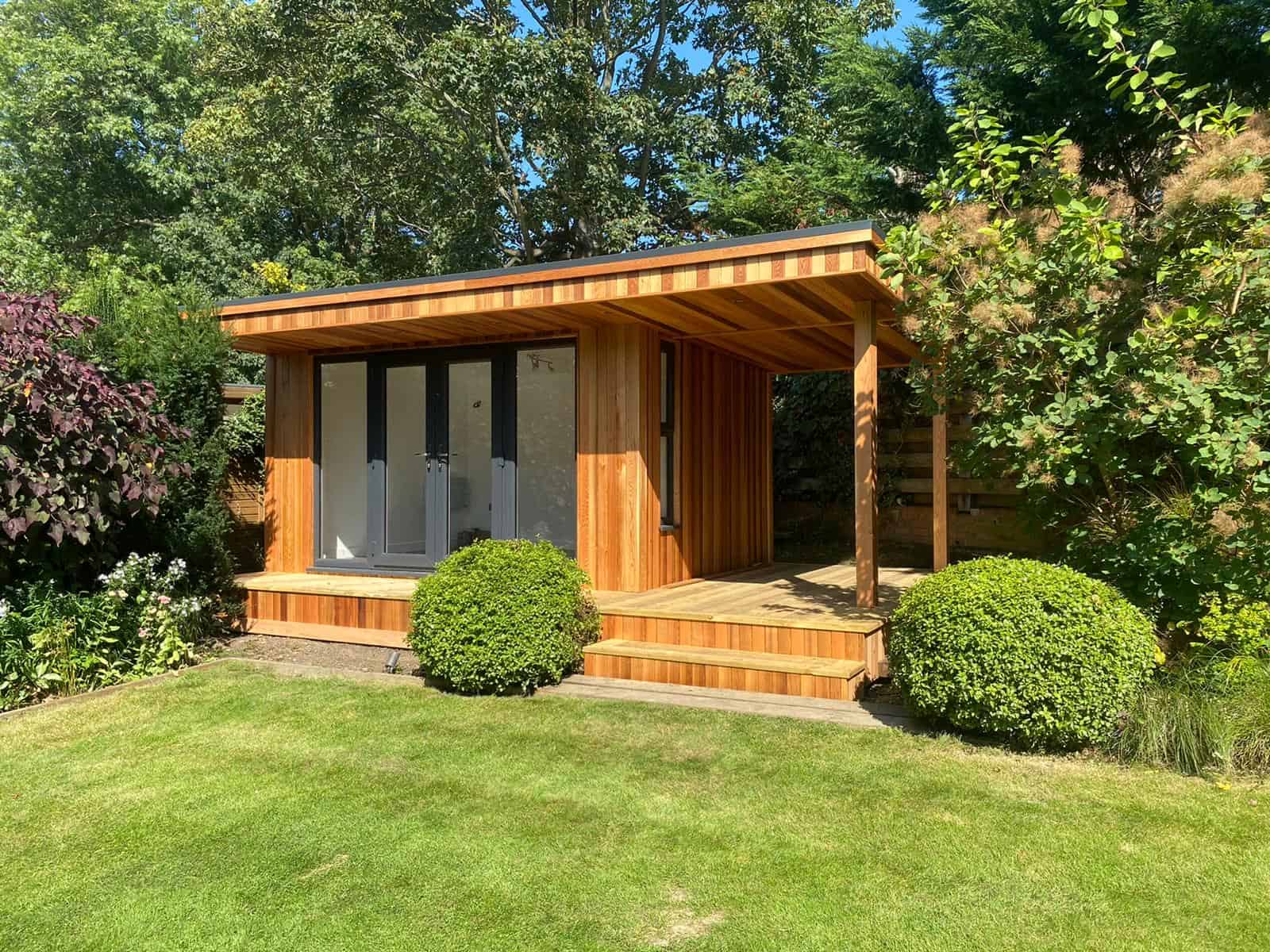 Is Buying a New Garden Room a Good Idea? Yes!
29th October 2021
Whether you are looking for more space, a playroom, a home office or a gym a garden room can most definitely be a good idea. Let's take a look at some of the factors…
A Garden Room for Every Garden
Garden rooms are available in a wide range of sizes and styles which means that you should be able to find the ideal outbuilding no matter what your garden looks like. We can provide expert advice, a design tool and talk you through all of your needs and assess your garden to ensure you get a garden room that is not only fit for purpose but that will also look amazing.
Functional
Garden rooms can be used for whatever you require and that list may include some of what we mentioned in the intro plus so much more. Some people choose to use their room for several activities, they split their rooms up to cater for every family member, they change the function as their needs alter and so on. The great thing is, you can use your garden room as an extension of your home so as your lifestyle changes, as your family grows (or maybe your business?) you can adapt your garden room as and when you need to.
All Year Use
There is still a common misconception that a garden room is just a glorified shed and can only be used during the summer months. All of our rooms here at Modern Garden Rooms come complete with lighting, heating, insulation and double glazing which means you will be just as comfortable in this environment as you are inside your house. Full details here:
Fixtures and fittings:
As standard, all rooms come with brushed-aluminium fixtures and fittings. These include a track light with 4 adjustable spotlights, canopy lights, 4 double sockets, 1 light switch, 1.5kw heater and consumer unit. If you would prefer wall lights or need extra sockets, we'll fit them to meet your requirements.
*Electrical power to a Modern Garden Room is the responsibility of the owner
Flooring for your garden room:
All rooms come with oak-laminate flooring due to its hard wearing and stable properties; included is a 5-year manufacturer's guarantee covering finish and wear. Pre-primed timber skirting completes the look. If you want different flooring, either in colour or material, we will work with you to ensure it is suitable and exactly what you want.
Wall Construction:
Using modern and advanced construction technology, the walls are multi-layered:
• 18mm timber cladding
• 25mmx35 tanalized timber to create air circulation space
• Waterproof membrane
• 4"x2" c16 structural timber containing acoustic insulation
• Celotex rigid insulation
• Plasterboard and plaster skim coat
Externally the western red cedar timber cladding gives a warm and vibrant feel to the building. This will gradually fade to shades of grey, blending in with its surroundings. However, there are products that you can use to maintain its colour. Internally the room is finished with a professionally plastered finish, once dry (up to 2 weeks) it's ready for you to paint.
Roofing System:
Our roofing panels & profiles are produced to form an insulated roof system that meets the modern need to create energy-efficient and aesthetically pleasing buildings.
A Space For All
One of the biggest benefits of a garden room is the fact that it can give you more space without the need to move house. Everybody could use it, everybody could get some time for themselves, everybody could set up a hobby inside your garden room and it can lead to a more healthy home life balance. A garden room really is a really good idea if you are seeking all of these.
If you are looking to add a garden room to your home why not get in contact with us today?