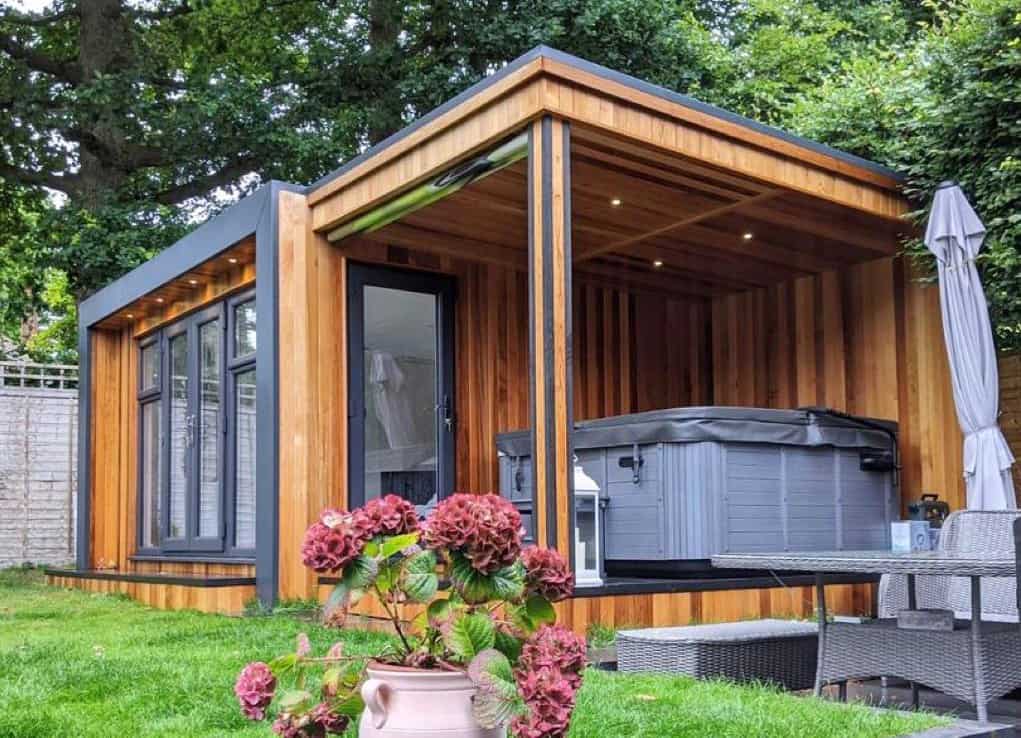 Why splash out on a hot tub garden room?
25th May 2022
Hot tubs are the perfect way to relax after a long day. They're great for soothing muscles, relieving stress, and enjoying some quality time with friends and family. But what if you could take your hot tub experience to the next level? That's where garden rooms come in! With so many options to choose from, it's easy to design the perfect hot tub garden room for your home. Splash out on one of these luxurious spaces, and you'll have plenty of room and protection for your hot tub, all year round. If that sounds appealing to you, then here are just some of the reasons to invest in a hot tub garden room:
Privacy – A hot tub garden room can offer you the ultimate seclusion. By enclosing your hot tub in its own private space, you can enjoy a relaxing soak without worrying about being seen by neighbours or passers-by.
Entertaining – This type of garden room can also be a great place to entertain friends or family, as it provides a secluded spot for socialising.
Changing – As well as a private space to unwind, a hot tub garden room gives you a sheltered space to get changed, dry off, and store your belongings whilst you soak.
Protection – Whether you're looking to avoid the cold weather in winter or avoid the midday sun during the warmer months, hot tub garden rooms provide the perfect solution.
Lifespan – Extend the life of your hot tub by providing protection from the elements. A hot tub garden room can dramatically increase the lifespan of your hot tub and help you look after your investment.
How to design a hot tub garden room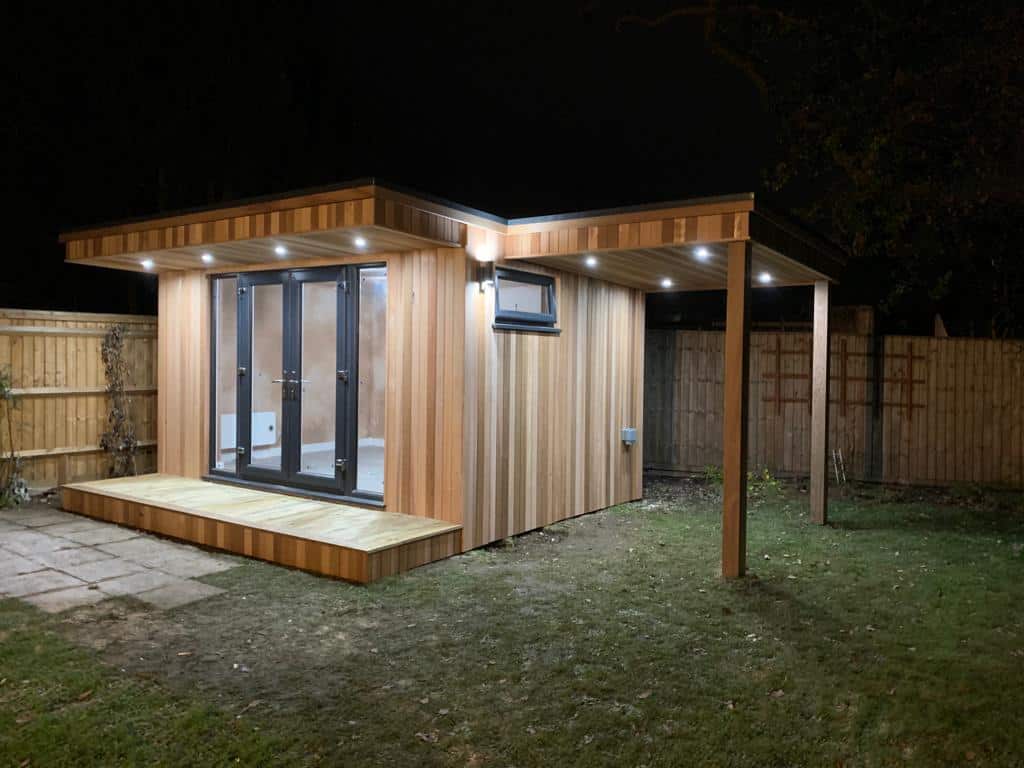 If you're looking for a way to improve your outdoor living space, a hot tub garden room is a great option. To help you design the best solution for your circumstances, consider the following when designing your bespoke hot tub garden room:
Heating and lighting your outdoor hot tub room
Of course, the hot tub itself will generate plenty of warmth for the space, but it's important to consider the electrical supply to heat and light your hot tub garden room. As well as needing power to run the hot tub itself, consider what other comforts you would like to include in your hot tub garden room. Perhaps you would benefit from heated rails to warm your towels, or bespoke lighting to set the mood on dark evenings. Whatever your taste, think about how you want to be able to use the space all year round.
Hot tub garden room planning permission
Depending on the size and design, it's unlikely that you will require planning permission for a garden hot tub room. As long as the footprint and height meet standardised pre-approved planning permission guidelines, you won't need to go through the time and expense of submitting an application, which means you can get the ball rolling right away.
Garden hot tub room ventilation and insulation
Ventilation and insulation are two important considerations when planning your hot tub garden room. Proper ventilation will help to keep the air fresh and prevent mould and mildew from growing, while appropriate insulation will help to keep the space warm and reduce energy costs. There are several ways to achieve both of these goals, so be sure to do some research and consult with an expert to find the best solution for your space. With a little planning, you can create the perfect hot tub garden room for relaxing and entertaining.
Do you want a standalone hot tub room, or could this be part of a wider space? Perhaps you wish to include additional areas for relaxation and dining, such as bifold doors leading to a decked veranda. Or maybe you would like your hot tub garden room to be an extension of your outdoor office space or fitness studio? Think about how else your family could make the most of the space, and loop in the expertise of landscapers to create a functional and relaxing zone that compliments your garden landscape.
Design a bespoke hot tub garden room
Now the ideas are flowing and you're thinking about how a hot tub garden room might look in your plot, why not use our drag-and-drop design tool to imagine your bespoke outdoor space. Choose the size, shape, and layout of your garden hot tub room, and add the features and comforts that will make it unique. Our design tool will give you a price estimate as you go, so you can see how much your dream hot tub garden room will cost – instantly!
Phone
Email