L Shaped Garden Room
3rd January 2023
Versatile L-Shaped Garden Rooms
An L-shaped garden room may be the perfect solution to fit your outdoor space and give
you the freedom and flexibility to use your garden studio for a variety of purposes. An L-shaped garden room offers a natural division of space, allowing you to use your garden room in a number of ways. For example, you can create a focused workspace at one end of your L-shaped garden room, and a space for relaxation at the other. You can also create a sheltered outdoor space as part of your L-shaped garden room, giving you the flexibility to make the most of your L-shaped garden studio all year round.
L-Shaped Garden Offices
L-shaped garden offices are a great solution if you are looking to split the space between two or more people. You can work with a friend or co-worker, and yet still retain an element of privacy and division. And if it's just yourself using your L-shaped garden office, you have the option to create different zones for focused work, brainstorming, or hosting clients – much like you would have in a traditional office space.
Many of our clients who run businesses from home – particularly beauty, holistic, and hairdressing businesses – choose an L-shaped garden studio for their workspace. This layout allows them to create a professional atmosphere and help their clients feel comfortable and welcome, whilst giving them the privacy they need to provide their services.
L-Shaped Garden Studios
L-shaped garden studios are perfect for creating a multi-functional space. Whether you opt for an open plan room or create two separate zones, this type of garden studio gives you the flexibility to use it as a home office, artist's studio, yoga room, music room, or whatever else takes your fancy.
With an L-shaped garden room, you also have a natural division of space to include bathroom or kitchen facilities. This is a great way to make your outdoor studio an even more inviting and comfortable space in which you can spend long periods of time. The Modern Garden Rooms team can provide plumbing and water connections to your L-shaped garden studio, as well as electricity and heating.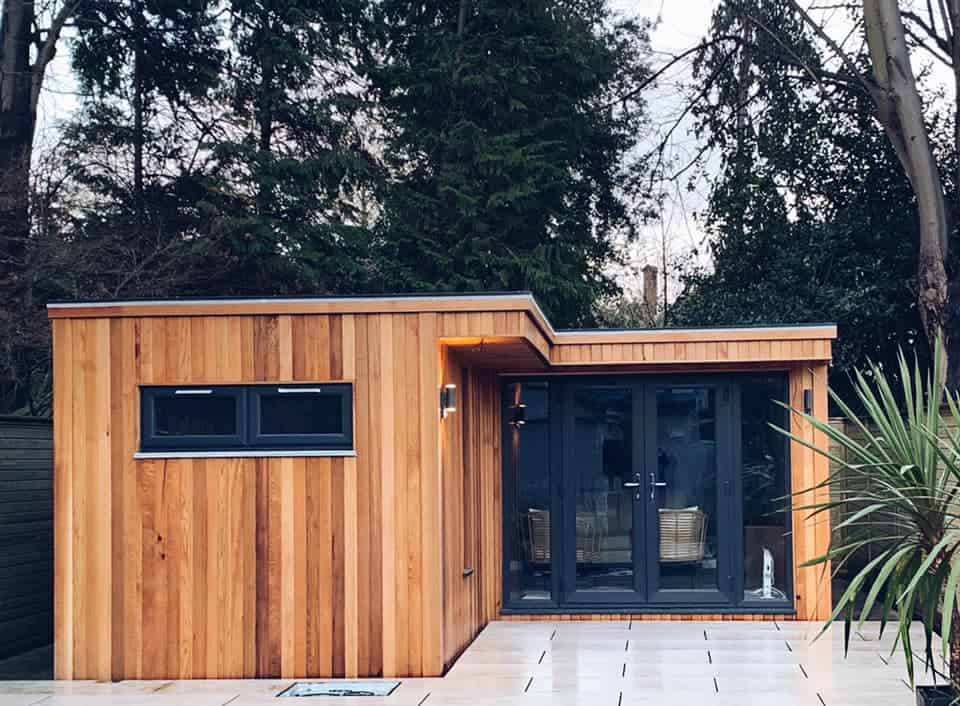 Design a Bespoke L-Shaped Garden Room
Garden rooms come in many shapes and sizes, so you can find one that suits the size of your garden while still maximizing the available space. An L-shaped garden room has the added advantage of being able to fit into corners or other awkward spaces and gives you a versatile space that can be used for many different purposes. So why not explore the possibilities of an L-shaped garden room today?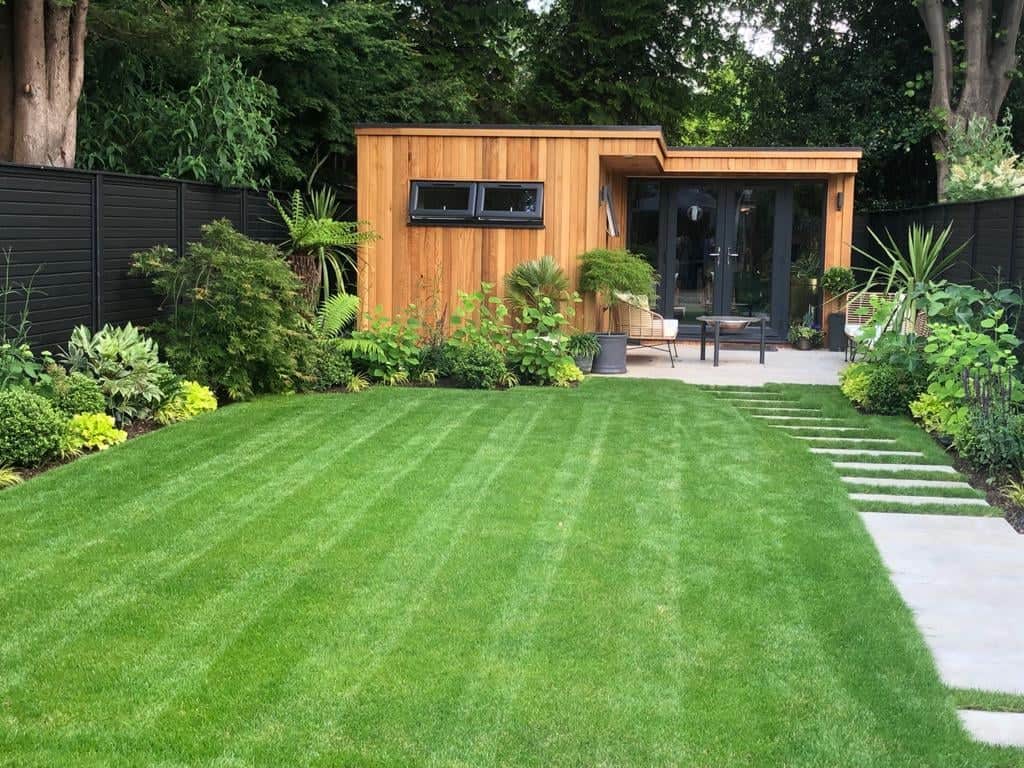 Modern Garden Rooms have a range of options available to suit any budget or outdoor space requirement. Whether you're looking to add an extra room to your home or create an entirely new environment in your garden, our experienced team can help you create the perfect L-shaped garden room for your needs. Contact us to find out more about our range of L-shaped garden studio options and how we can help turn your outdoor space into a place of comfort and productivity.