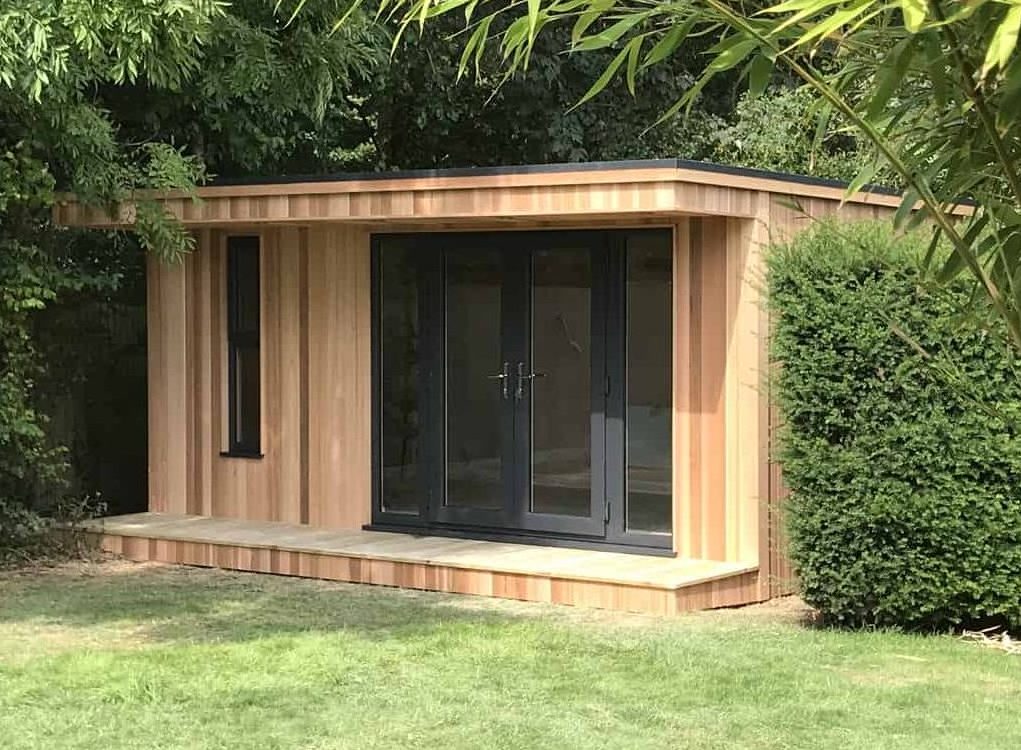 Luxury Garden Building
12th December 2018
Luxury Garden Building
Specification:
5.1m x 3.1m luxury garden building, with french doors and a 1m decking.
Client Name:
Martin, West Sussex ( July 2018)
Requirement:
Martin wanted to make the most of a unused section of his garden, because this space was only been used to store garden furniture and gardening equipment. But above all he wanted the building to be in keeping with the garden and not look imposing.
Our Solution
We were able to fit this modern garden room neatly between the trees in the corner of his garden, as a result this garden room blends in well with its natural surroundings.