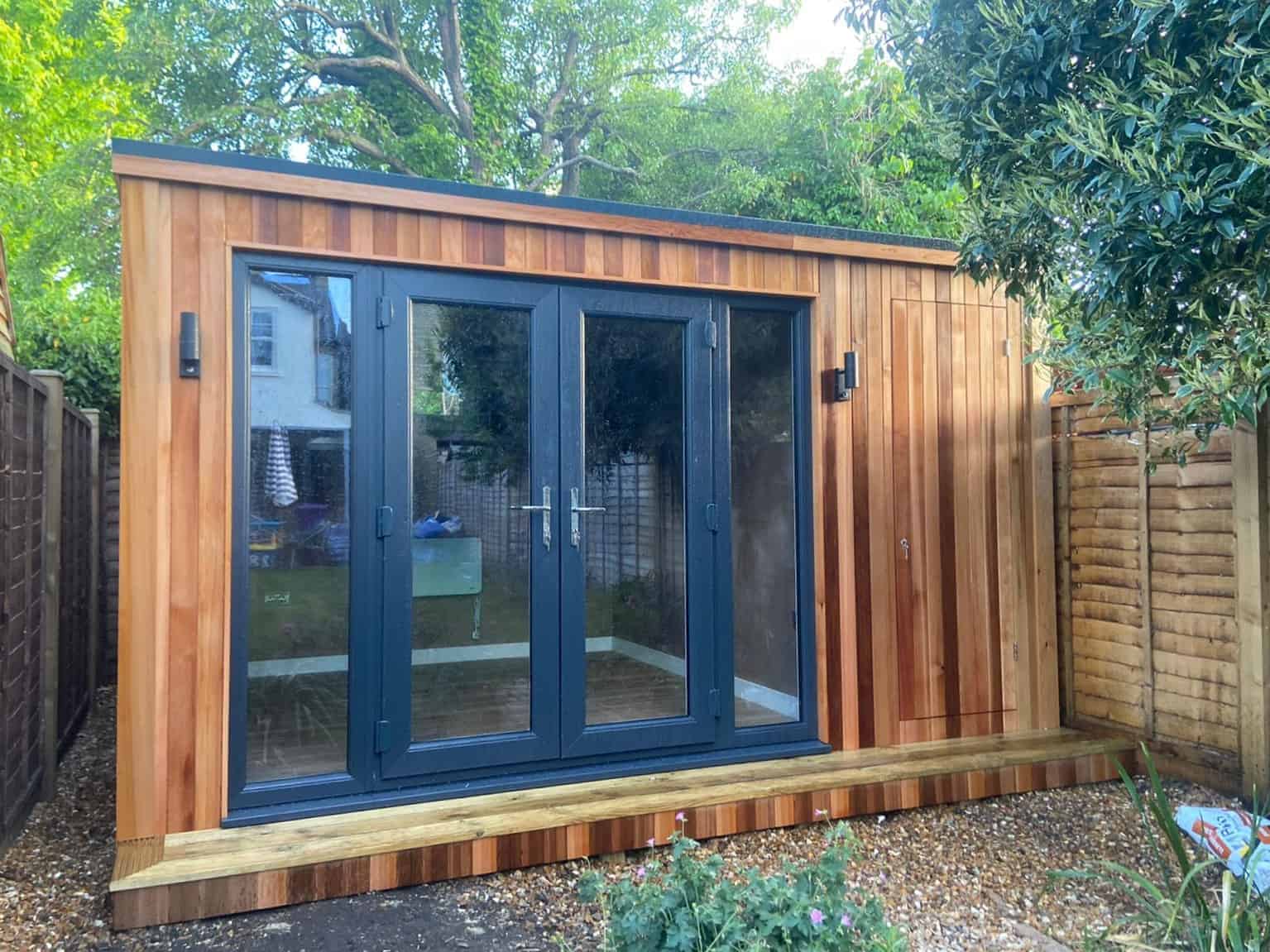 Why an Office Garden Pod is the New Business Must-Have
10th October 2022
Building office garden pod on your property has had a sudden surge in popularity. It's likely that recommendation to work from home helped start the trend, but getting a garden office is still as popular as ever.
When the world was asked to work from home, and some of the workforce couldn't work at all because they had been furloughed, people got a taste for remote working. Lots of businesses kept a hybrid working model, meaning attending the office is optional some days.
Alongside this, lots of new home-based enterprises were formed by either people who had extra time from missing the commute, or those who were waiting to return to work.
This lead to people needing space to work in peace from their home and the trend of an office garden pod was born.
Why is an office garden pod the new must-have?
As working from home really took off – either as main employment or a side business started in the lock downs, so did the popularity of office garden pods.
So, what are the benefits of an office garden pod?
Physical Space
Most home business start in a cramped spare room or on the end of a shared dining table. This is absolutely fine if you want to start a new venture with a very low start-up cost, but as soon as you're turning a profit, the business needs to expand literally and figuratively.
Having physical space is one of the most important things for a calm work environment. Nobody wants to work in conditions where they're so cramped that they can't find anything and they're constantly banging their elbows. 
Having a dedicated office building for your business, gives you an adequate amount of space to work. This can reduce stress levels and increase productivity. 
Physical distance
If you work in your home, it can be difficult for your brain to realise where work life ends and personal life begins. If you relax where you work and work where you relax, it can blur the lines and leave you unable to switch off.
Even things that give the illusion of being a quick task like answering emails, can leave you in work-mode well into your evening. It's best to set boundaries when it comes to work-life balance, and both mentally and physically step away from your job when your working day is over.
If you're able to leave work in an entirely different building on your property, that will help you keep work and life separate. By stepping out of your office, you're drawing a line under the day, and you're ready to relax in your living area.
More Freedom
Working from home is known to give more freedom than an office environment. Nobody is watching your every move. You can go for a little walk or make a drink whenever you feel like it, and once your day is over, there's no long journey home.
In fact, without the commute, you'll save tonnes of time, giving you an even better work-life balance. You'll also have the freedom of working more flexible hours. Whether you're still working for somebody else, or you're fully your own boss, you'll benefit from working hours that suit you.
An office garden pod is a great investment if you're looking to increase your productivity alongside your free time. A good work-life balance makes for a happy worker and a happy life.