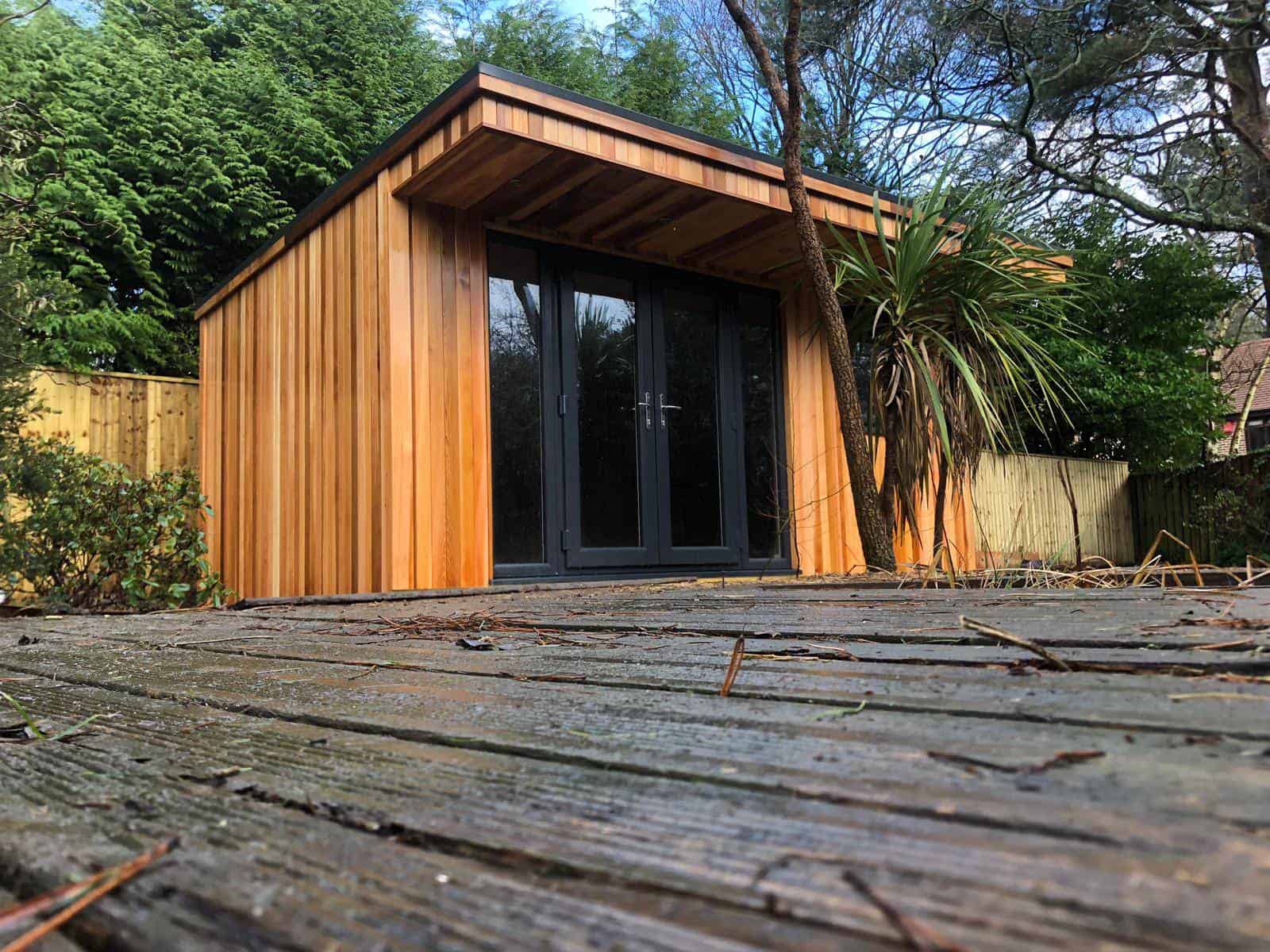 Pod Buildings – What You Need to Know Before Building One
17th June 2021
Pod buildings have had a sudden surge in popularity. They are a fantastic solution for people working from home, and they're also fabulous for hosting friends. This is particularly great for when you don't want to brave the outside world.
Building structures in your garden has been on trend for the past decade or so – and it's here to stay. Before then, it was unusual to see anything more exotic than a painted shed at the bottom of any garden. Now, thanks to clearer planning laws, and the general affordability, pod buildings are at the top of most homeowner's wish-list.
It's easy to see why they're so sought after. TV shows like Amazing Spaces highlight just how customisable garden pod buildings can be. It's easy to put your own stamp on them so they meet your needs and match your individual tastes.
Garden Pod Buildings – What You Need to Know
Once you've decided that pod buildings are so fantastic you can't live without one, you need to do a bit of homework. While in most cases everything is very straightforward, the same questions often crop up.
Below are some answers to the most frequently asked questions.
Do pod buildings need planning permission?
Before you get your hear set on a pod building, it's best to check you're actually legally allowed to build one. As long as it's not going to be lived it, it's likely you won't need planning permission providing you follow a few rules. The height of the building and the proximity of the building to your property boundary have certain stipulations. It's always best to check what your local council website says with regards to this, as some buildings have special rules.
Can I have electricity in my pod?
Modern garden buildings are generally expected to come fitted with electricity and some form of heating. Most garden rooms are designed to be used all year round, meaning they have appropriate heating, lighting, insulation and an electricity supply. It's common for people who work from home to work in a garden office, so it's expected that a few power outlets will be needed.
How much do pod buildings cost?
As these buildings are very customisable, prices can vary a great deal. A basic design will cost a lot less than an entirely bespoke building. The best thing you can do to get an idea of cost is to play about with our design and price tool.
Can I claim an office pod as an expense?
There are pros and cons to to recording your garden room as a business expense. The short answer is 'yes' – you can claim an office pod as an expense, but the reality is a little more complicated. Recording the costs as a business expense may end up costing you more than it saves. There is also a possibility you might have to pay capital gains tax if you sell the property.
The best thing you can do is discuss your options with your accountant before making any financial decisions.