5 reasons a garden office will add value to your home
22nd September 2022
A garden office pod is definitely worth considering if you're looking for an attractive and practical way to add extra space (and value) to your property – without breaking the bank account or sacrificing too much of your valuable outdoor space!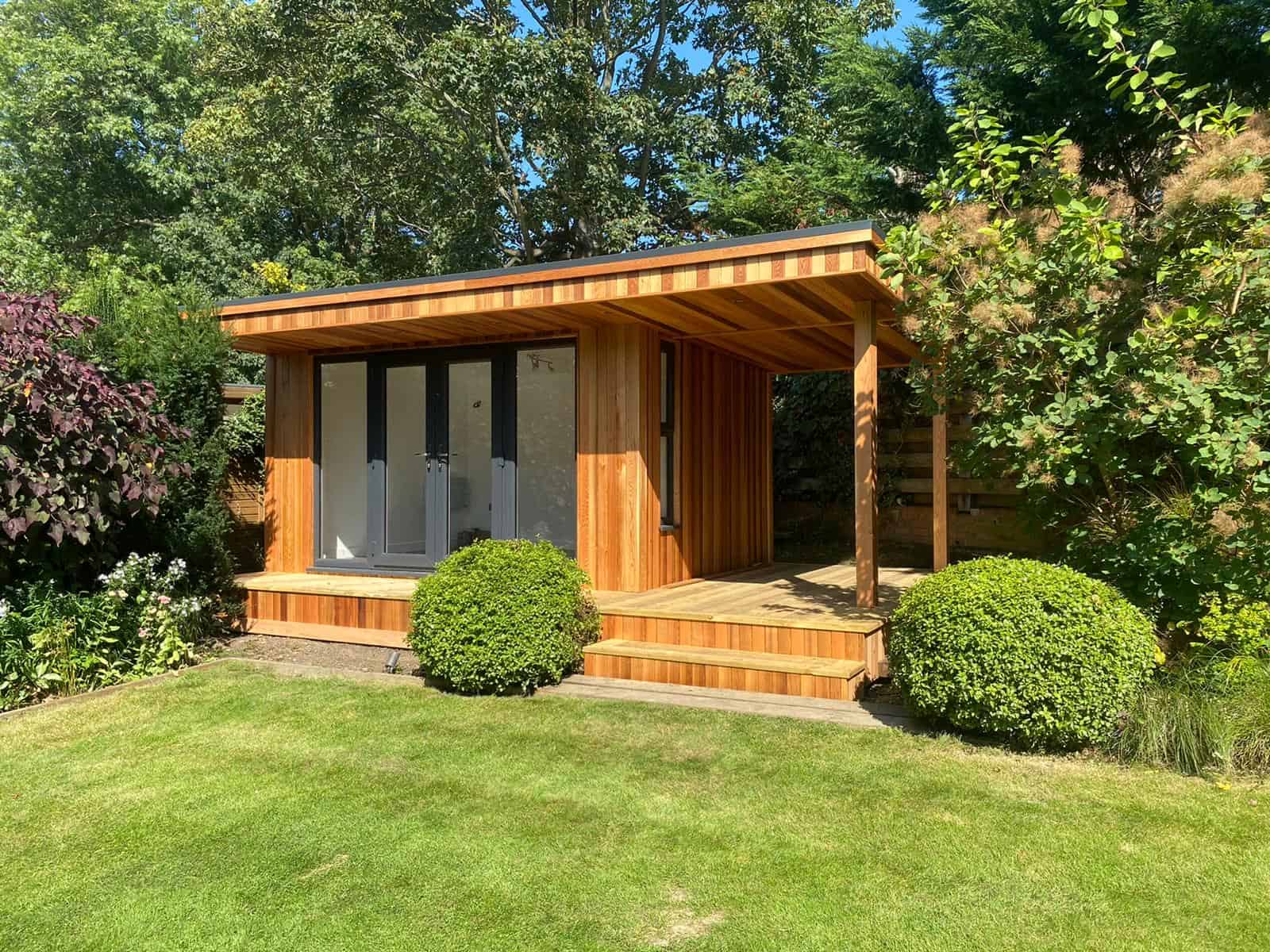 A garden office can be a great addition to your property for financial reasons, too. Not only does it provide you with an extra space to work or study, but it can also add value to your home, increasing the resale value by up to 5-15%! If that isn't already compelling enough, here are five reasons why a garden office is a great investment.
1. Garden offices are cost-effective
If you're looking for a way to add an extra room to your property without spending a fortune, then a garden office is a great option. The initial costs of buying and installing a garden office are relatively low – especially when compared to the cost of building an extension or converting a garage into a spare room – and the value a garden room adds often offsets the cost of the investment. According to estimates, a garden office can add typically adds around 1.5 times its cost price to the value of your property.
2. Garden offices add value to your property
If you ever decide to sell your property, having a garden office is highly likely to increase its value – by as much as 15%. Garden offices are becoming increasingly popular with buyers, so having one is likely to make your property more attractive in a competitive marketplace. What's more, if you do decide to sell, you should be able to recoup approximately 1.5 times the cost of installing your garden office in the sale price, so you won't be left out of pocket after you move.
3. Garden offices offer additional space and privacy
One of the main benefits of having a garden office is that it provides you with additional space and privacy. If you work from home or need a quiet space to study, then a garden office is a valuable solution as it will allow you to get away from the distractions of daily life and focus on what's important. And if you have young children, then having a garden office gives you the opportunity to have some much-needed time out!
4. Garden offices are eco-friendly
Another way in which garden offices add value is that they tend to be very eco-friendly. All our garden offices are made from sustainable materials and are highly energy-efficient thanks to their insulation levels. And having your workplace at the bottom of your garden means that you're reducing your emissions by eradicating your daily commute. Owning a garden office can help reduce your carbon footprint and do your bit for the environment! Win-win!
5. Garden offices offer a year-round workspace
Our garden offices add value to your property and are the perfect solution for those who want to extend their living and workspace. Unlike other workspace solutions such as summer houses and sheds, our garden offices are fully insulated and can be used all year round. This makes them an ideal home office, and can even double up as a gym, playroom or just a place to relax – adding even more value to your life. So, if you're looking for a versatile and stylish way to enhance your home, why not explore a garden office?