Is a Shed Office the Right Move for Your Business?
10th August 2019
Building a shed office might seem like a jump in your self-employment journey, but lots of entrepreneurs are opting for garden offices to help skyrocket their business.
Gone are the days when a shed office looked like an actual shed that your grandpa might keep his gardening tools in. Garden rooms nowadays are light and spacious, generally made with large windows and often built to your own specifications.
Now that you can visualise your future shed office, it's time to think about whether it's the right move for you business. This guide will help you recognise whether the time is right to build your own office shed.
Should you invest in a shed office?
Building a shed office in you garden can feel like a big expense initially, but could make all the difference to your business.
These signs can mean you're ready for an office in your garden.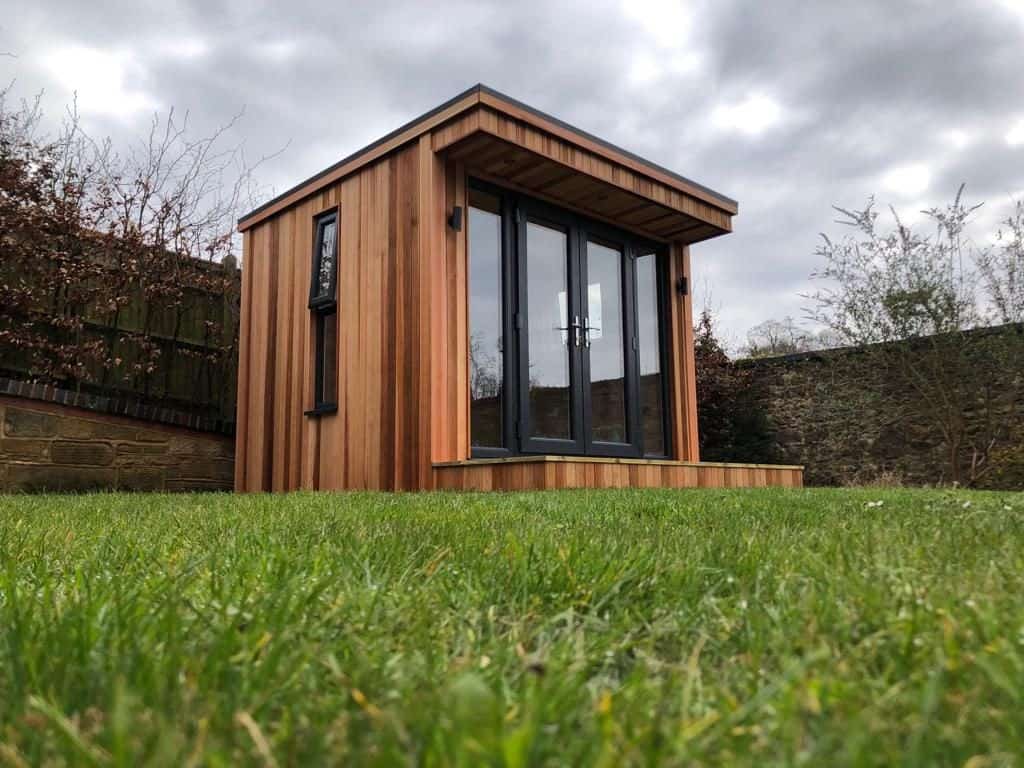 You need somewhere to take clients
Working from home certainly has its perks (flexible hours and no commute being top of the list), but things can become difficult if you need somewhere to meet clients. Some businesses can thrive whilst holding all their business meetings in coffee shops or at the client's own home, but before long you'll need office space. Once your client list is so big that you're wasting time by travelling to various business meetings, it's time they came to you!
Having clients come to you saves on travel time and costs, as well as enabling you to see more clients in a day. If you live in a busy house and have a lively family, setting up a room in your house just isn't going to cut it. Investing in a shed office in your garden separates home life from family life. It makes it easier to talk to clients in peace and you are likely to make more efficient use of your business hours (especially when you cut out travel time).
You can't get any peace
Living where you work can be a huge source of distraction. Even if you don't have children, noisy housemates and nosy partners can interrupt you frequently and make it hard to work. Taking yourself out of the main house can give you access to distraction-free time so you can complete your work. Everyone knows frequent interruptions can make you lose your concentration and cause any job to take longer, so do yourself a favour and build a garden office.
You've run out of room
Most people who start out working from home will borrow their workspace from a room that has another function. This generally means that space is limited and work can't be left in case it gets moved or lost.
If you don't have a dedicated space to do your work or keep your file and equipment, it's worth looking into a garden room to work from.
Do you need a shed office?
If you've found yourself nodding along to one or more of these points, then it's time to look into getting your own office. The good thing about building an office in your garden is that you can offset some of the costs against the profits of your business, so it might not cost as much as you think!