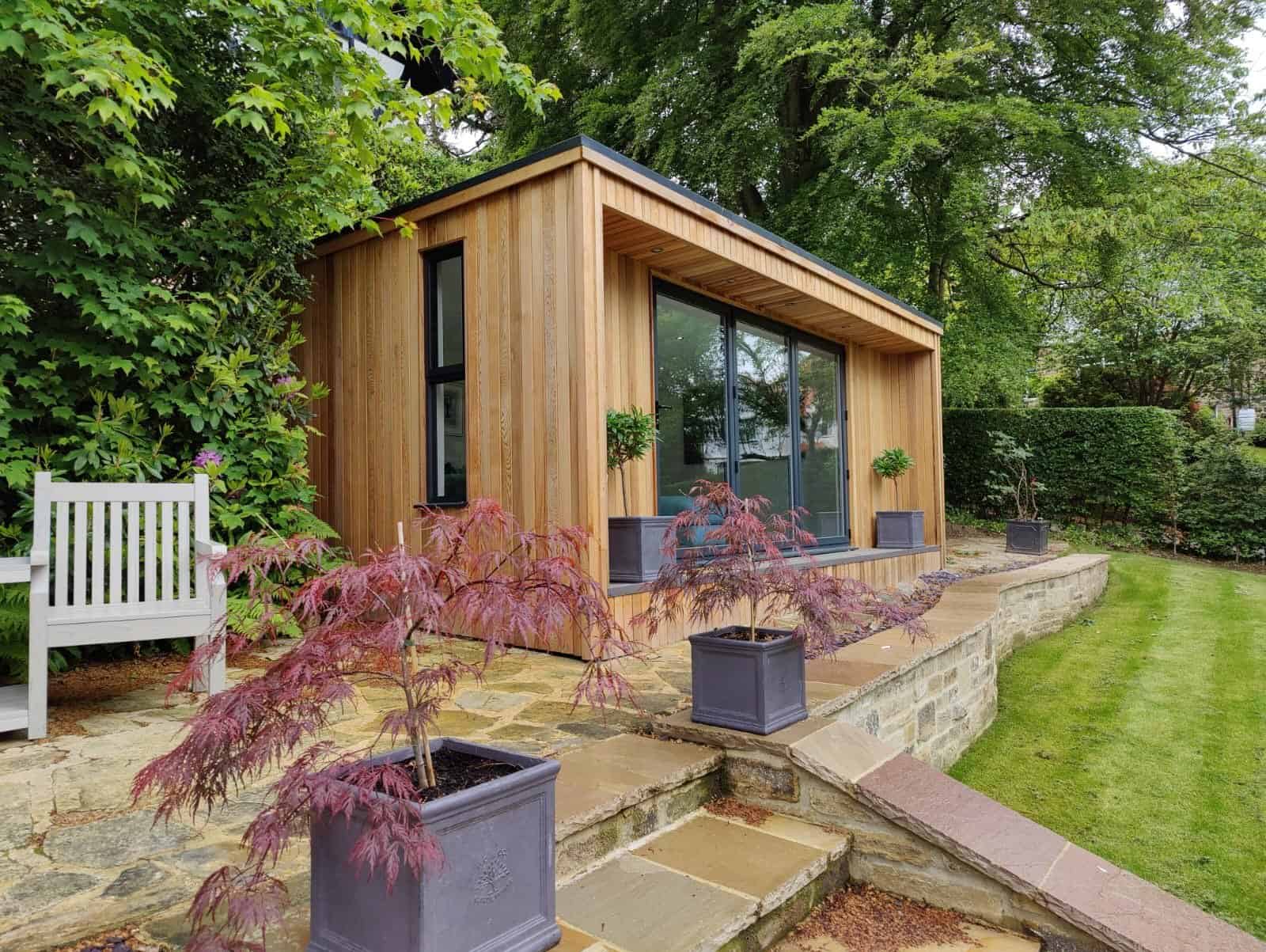 Professional Benefits to Working From Executive Pods
15th September 2022
Executive pods can be a fantastic asset for operating a business from home. Working from executive garden pods gives a professional impression to every client – no matter what your business does.
If you work from home, chances are you operate in a service-based business as these are the most common types of business people run from their homes. Any home-based business can lack a professional appearance if it's integrated into your living space.
Whether you're an accountant, nail technician, artist or anything in between, having a bespoke workspace will show you are serious about your enterprise. It would be terrible to lose custom to competitors with a business premises purely because of where you chose to work, but sadly that can happen. With a dedicated outbuilding to work in, you no longer need to worry about looking professional.
Professional Benefits to Working From Executive Pods
There are many benefits to executive pods, beyond just separating your business from your living area. Below are some of the great reasons your business could benefit from an executive pod in your garden.
Business Insurance Might Be Cheaper
When you run a business, it's important to save money where you can. Some insurance companies will give their clients a preferential rate on insuring stock or equipment if those items are kept outside of their living space in a secure building. Executive pods have uPVC glazing, lockable doors and are very secure. If you move your equipment into your garden pod and keep it only in there on your property, you might notice a difference in your insurance quotes.
It might also be easier to get certain types of insurance tat relate to the service you provide. If you work as a nail technician, for example, your public liability insurance might be lower if you're seeing clients in a dedicated garden room, rather than in your kitchen where other appliances could pose a risk to their health and safety.
You Can Offer Flexible Office Hours
One of the biggest things that sets small businesses above the corporate giants is often the friendly, personal service. If a business owner who works every day during office hours wants to see their accountant, they might prefer not to lose any work time and pop over at 7:30 p.m. Corporate offices won't usually offer this service, but a small business owner can. Or they can at least if it won't disturb any sleeping children, or teenager's mealtimes.
Having an office in your garden enables you to better work around your clients. The meetings are unlikely to be disturbed by the people living in your house and your client will no doubt be delighted with your flexibility. This in turn, can bring in more customers and allow you to run your own business with more flexible working hours.
It Costs Less Overall Than Rented Office Space
If you've taken the plunge and decided it's time for your home business to leave your living space, chances are, you've probably priced up your options. Renting commercial space, whether it's an office or a space in a salon, can be expensive. Not only that, but the money you pay is lining someone else's pockets.
By building and working from executive pods, you're only paying to enhance your property. In some cases, garden rooms can add to the value of the property, and will almost always make it more attractive to buyers. Once you've paid for your executive pod, then you're done. When you rent, the the charges continue for as long as the business is trading there. In some cases that means you're paying for years of  rent when you could have adapted your own property and saved thousands.